Honda Powerhouse Dealer in Brockville, Ontario
Are you looking for a one-stop shop for everything Honda-related? Then swing by Brockville Honda, located in Brockville, Ontario. Aside from your favourite Honda cars, trucks, and SUVs, we have Honda motorcycles, ATVs and side-by-sides, power equipment, marine equipment, and engines. Just browse through our inventory to find what you're looking for, or go ahead and build your own.
Experience The Honda Powerhouse
Honda ATVs and SxS
We have ATVs and side-by-sides (SxS) for you to enjoy. From the 2022 Honda Rancher 420 4x4 ATV to the Honda Pioneer SxS, you can find a lot of variety in our inventory. If you are curious about a particular ATV or SxS, you can send us an inquiry message. Be sure to check back in often to see our rotating inventory and the specials we have to offer on these Hondas.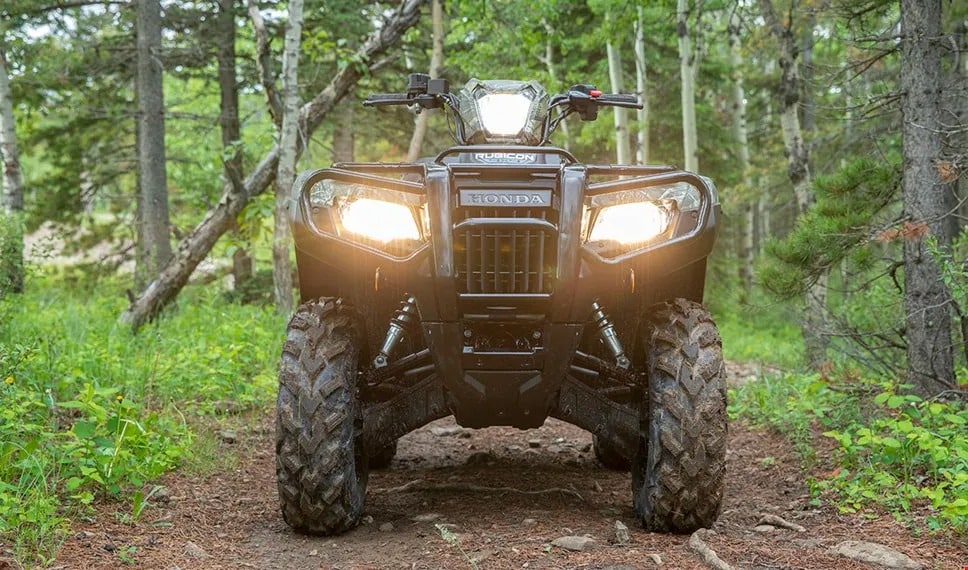 Off-Roading Vehicles
Ever thought about buying an off-road-oriented motorcycle? Honda's are fun to ride and offer a lot of performance-oriented features. We get quite a few new Honda off-road bikes in different colours and styles. You might find models like the 2022 Honda CRF110FN, 2022 Honda CRF125FBN, and 2022 Honda CRF50FN.
We offer zero-down financing for many of these models, and the freight/PDI charge is affordable. You get coverage through Honda's standard warranty or our optional Honda Plus extended warranty coverage for added peace of mind.
Honda On-the-Road Motorcycles
We also have Honda's on-the-road motorcycles (including the miniMOTO models) in our inventory. Check-in with us often as you might find desirable models like the 2022 Honda NVA110N and the 2022 Honda Navi NVA110N in stock form. You can acquire one from us in new stock form and customize it to your heart's content.
Power Equipment
Whether you need a new generator, a hand-held, a tiller, a lawn mower, a snow blower, or a pump, our Honda Powerhouse Dealer in Brockville, Ontario, has what you want. The generators we have in stock are powered by 4-stroke Honda engines that do not mix gas and oil, resulting in lower emissions and ownership costs. The pumps are also powered by sturdy 4-stroke engines, so you know you're getting a quality product.
Our line of Honda Marine items includes large marine outboards, midrange marine outboards, and portable marine outboards. There's plenty of versatility, so you can find the marine craft that fits your needs.
Of course, you can also buy an individual Honda engine from us and use it in something you already own. You can browse through our stock of Mini 4-Stroke Series engines, the revolutionary GC Series, the ultra-durable GX Series, and the high horsepower V-Twin Series engines with their three-year commercial warranty coverage.
Contact Us!
Visit us at Brockville Honda to get the ATV, SxS, on- or off-road motorcycle, or piece of power equipment you want or need. Be sure to contact us with any specific requests or questions you might have regarding what you are looking for. Our kind and knowledgeable sales staff are always happy to help!