2023 Honda HR-V in Brockville, ON
The Honda HR-V is a top contender in the compact SUV market and has a lot to offer. With its stylish design, efficient engine, and versatile interior, the HR-V is a great all-around vehicle that checks off all the boxes. Whether you're looking for a capable family hauler or you need some extra space for your gear, the Honda HR-V at Brockville Honda is worth considering.
2022 Honda HR-V Interior
The Honda HR-V is a luxurious SUV with a spacious, airy interior that can comfortably seat five people. The cabin is outfitted with premium materials and is designed to provide a comfortable and relaxing experience for all occupants. All trims feature heated front seats that ensure you and your passengers will be warm and toasty no matter how cold it is outside. The HR-V also has an automatic climate control that regulates cabin temperature regardless of the weather. For enhanced convenience, this SUV also features illuminated steering-wheel audio controls that make it easy to see in low-light conditions. This is excellent if you want to keep your hands on the wheel and control your audio system.
2022 Honda HR-V Safety
This vehicle has an array of safety features that will keep you and your passengers safe while driving. Some of the most notable features include Vehicle Stability Assist, an Anti-Lock Braking System, and Hill Start Assist. The Vehicle Stability Assist keeps the vehicle stable on the road by correcting oversteer and understeer. Then, an Anti-Lock Braking System prevents the wheels from locking up, and the Hill Start Assist keeps the vehicle from rolling backward when starting on a hill.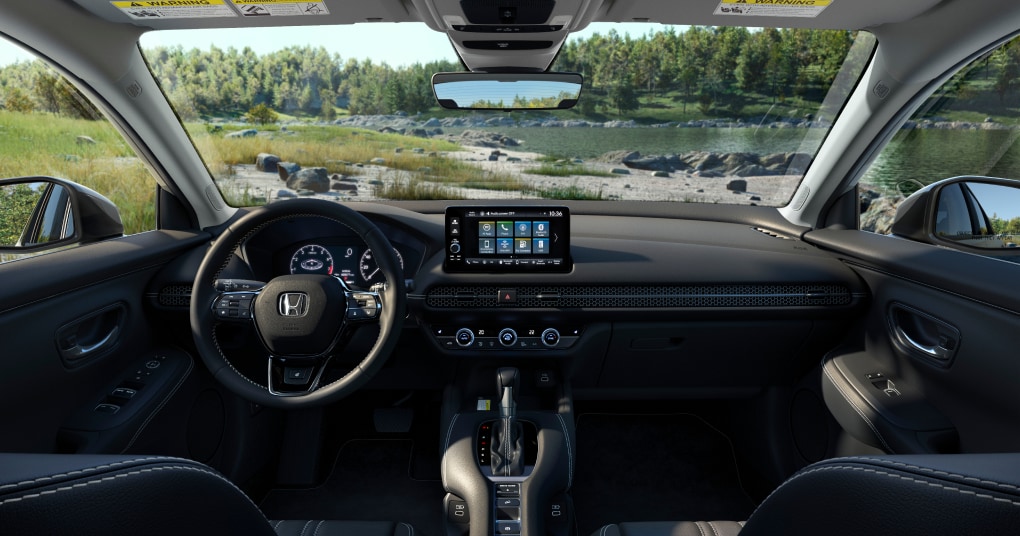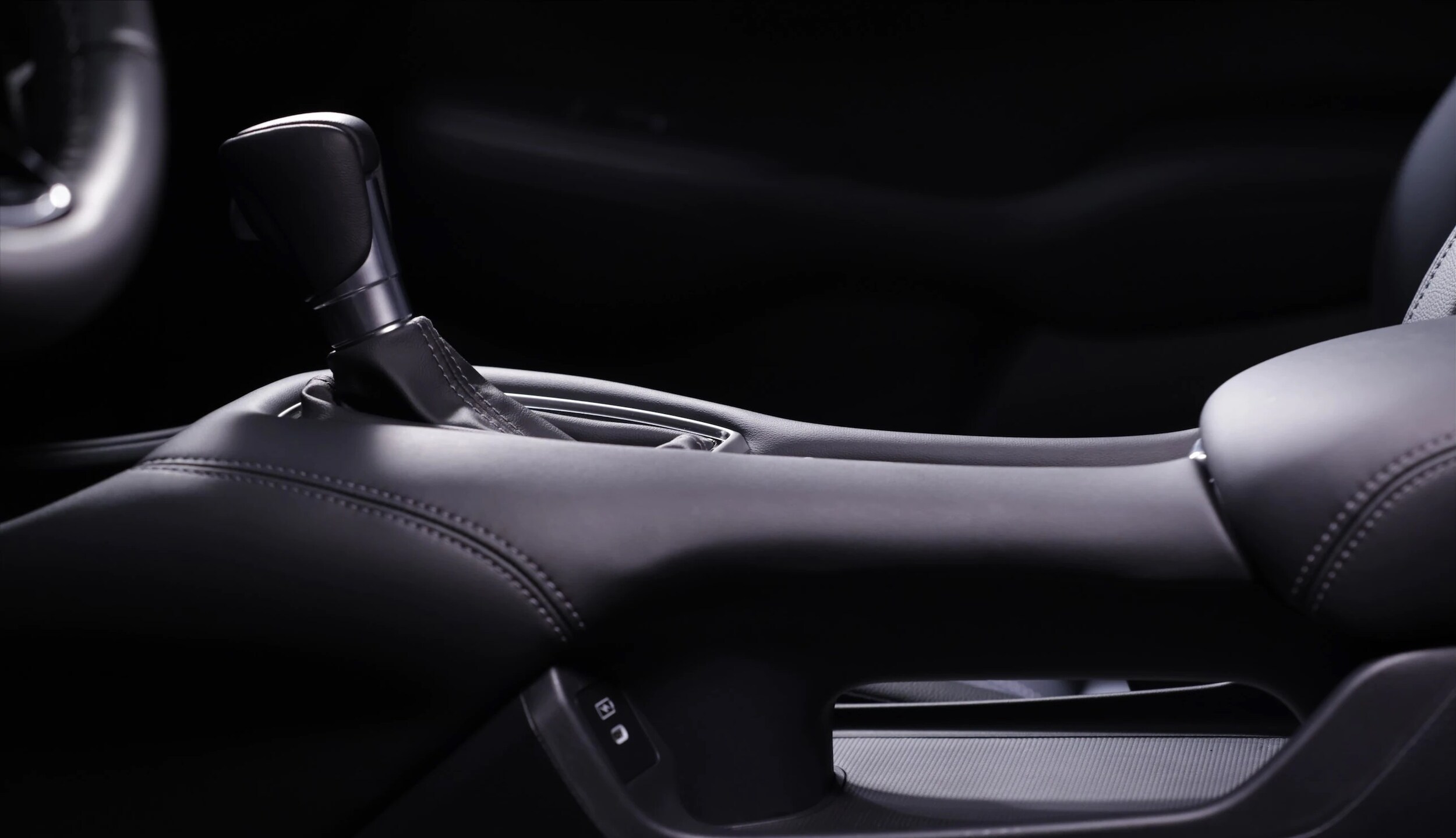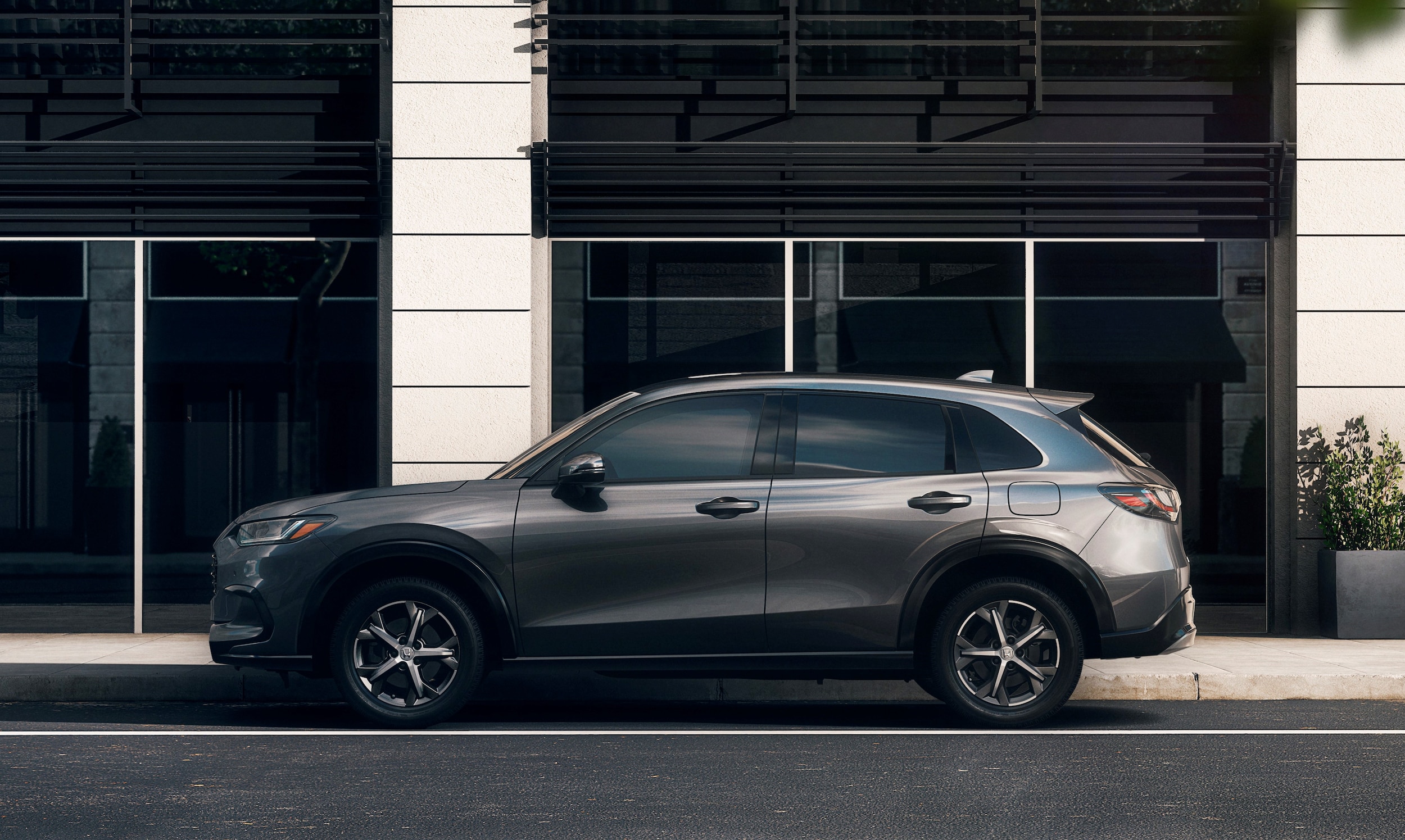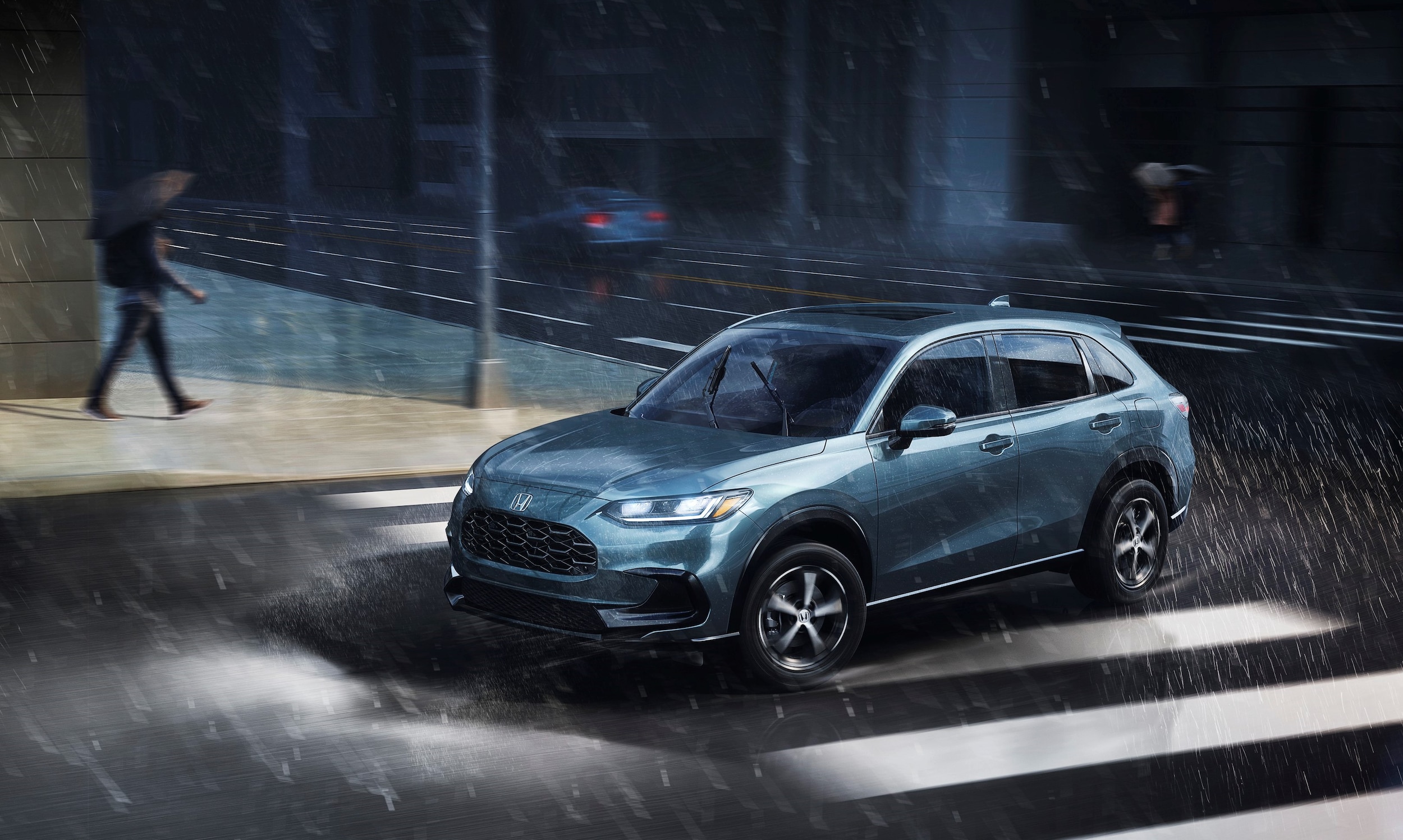 2022 Honda HR-V Exterior
With a sleek and stylish design, the Honda HR-V is highly functional. It comes equipped with LED lighting and a power moonroof. The LED lighting not only looks nice but is also efficient for illumination in low-light conditions. At the same time, the power moonroof allows for natural light and fresh air to enter the cabin. Another benefit of the moonroof is that passengers can enjoy the stars on a clear night's drive. And for those weekend getaways, the HR-V has a large cargo area perfect for storing your luggage and gear.
2022 Honda HR-V Performance
The HR-V boasts a potent 2.0-litre four-cylinder engine that provides 158 horsepower and 138 lb-ft of torque. This engine is mated to a continuously variable transmission (CVT) that offers a wide gear ratio range for a smoother, more efficient driving experience. Additionally, the HR-V is equipped with the Eco Assist system, designed to help improve fuel economy, and includes several features, such as an Eco coaching feature that provides feedback on driving habits and a fuel-saving mode that can be activated when desired. Another notable feature of the HR-V is its All-Wheel Drive with Intelligent Control System. This system helps optimize traction and handling in all driving conditions, whether on dry pavement, wet roads, or even on snow and ice.
Contact Us!
Visit us at Brockville Honda to get the ATV, SxS, on- or off-road motorcycle, or piece of power equipment you want or need. Be sure to contact us with any specific requests or questions you might have regarding what you are looking for. Our kind and knowledgeable sales staff are always happy to help!
Inquire About The 2023 Honda HR-V